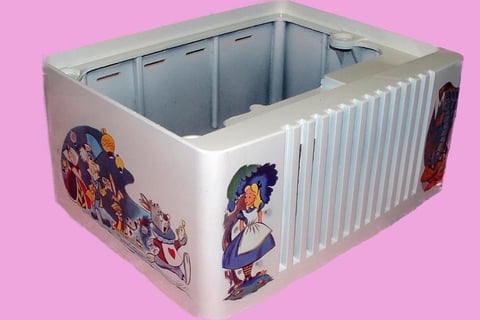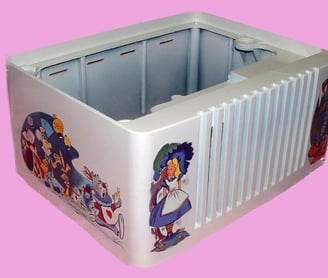 45EY26 RCA Alice in Wonderland Decal Set
Easy apply Water Slide Decals. Cabinet not included.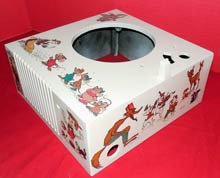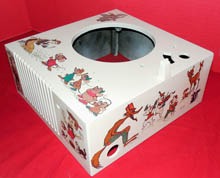 9EY35 RCA Disney Decal Set
Comonly called the Pinochio. Complete set not including the cabinet. All sets come with instructions. Easy to use water slide Decals.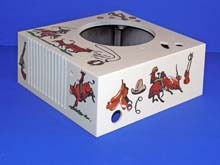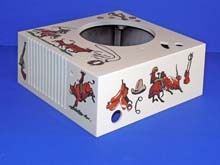 9EY36 RCA Roy Rogers Decal Set.
This was a very rare unit. Made in 1951 with an RP-168 turntable. Most of the early chilrens players were based on the 45EY and 9EY cabinets.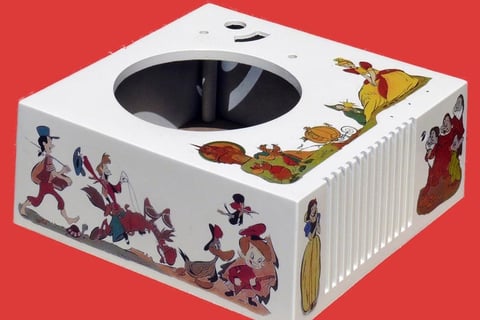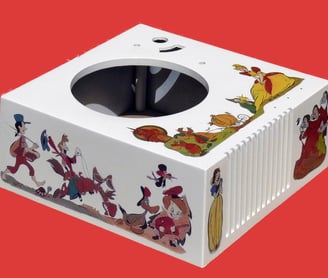 45EY15 "Snow White" RCA Decal Set
Completely replace those pitted, faded and turning brown decals with bright new water slide decals. Comes with installation details. If you are restoring any of these units, why not do it right?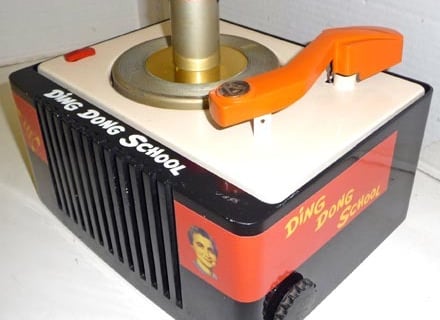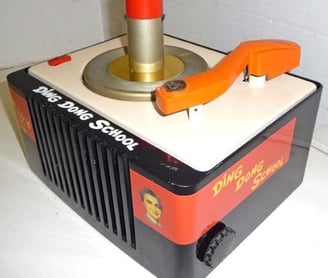 6EY15 Ding Dong School RCA Vinyl set
45EY-2 style cabinet. Black with RP-190 turntable. Decals are vinyl with self adhesive backing. Just apply and peel off the backing for perfect graphics every time.